URAC's Health Utilization Management Accreditation demonstrates that an organization has implemented stringent standards aligned with federal requirements designed to protect all parties to the utilization management process – patients, providers and payers.
This webinar will better prepare your organization for URAC's HUM accreditation. You'll hear examples of steps currently accredited clients took in the accreditation process to be successful and you'll learn first-hand from URAC accreditation reviewers how your organization can avoid some common mistakes by applicants.
Throughout the webinar, you will have the opportunity to engage with speakers and URAC staff members who will be on hand to answer your questions about URAC's accreditation processes. You will walk away from the webinar with a plan for steps you can take to ensure your organization is prepared to submit your application for HUM accreditation.
</hr >
Speakers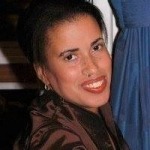 Rachel Kelly-Brown, RN, MSN, CCM
As a Clinical Reviewer, Rachel has over 20 years of clinical experience. Rachel's experience includes case management, disease management, utilization review, ICU, PACU, and medical surgical. She has had the opportunity to assist in educating employees regarding URAC accreditation for utilization review and case management and worked for such organizations as The Hartford, Cigna, and Empire Blue Cross Blue Shield. Ms. Kelly-Brown joined URAC in 2017 as an Accreditation Clinical Reviewer. Rachel enjoys gourmet cooking and kayaking in her free time.
---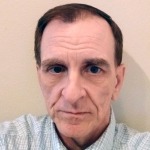 Delwin Beene, M.Ed., LPC, CHC
Delwin Beene is the Director of Compliance for Community Health Choice, a local non-profit safety net health plan in Houston, Texas. He has been with the organization for 15 years and oversees their Health Plan accreditation. Community Health Choice has held Health Plan accreditation since 2008 and he has witnessed the evolution of the standards. His experience with the organization includes Compliance, Quality, Credentialing, Delegation Oversight and Special Needs Populations. He is a Licensed Professional Counselor and Certified in Healthcare Compliance. He also serves on the URAC Health Standards Committee.
---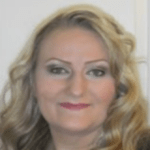 Malgorzata "Gosia" Raczka RN, MSN
Malgorzata "Gosia" Raczka RN, MSN is a member of the utilization management team at Optum Health Plans. Gosia has been practicing nursing for over 20 years with experience in neurological and surgical intensive care and hospice. Most recently, she has been working with Optum Health Plans on their successful health call center and health utilization management accreditations through URAC.
---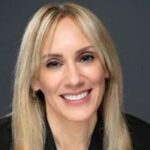 Robin Adams, MA, MBA
Robin Adams, vice president of strategy and product development at URAC, has more than two decades of experience working in pediatric academic and community-based health systems developing strategic plans and leading multi-disciplinary teams to facilitate implementation. At Children's National Health System in Washington, DC, she was responsible for the plan that introduced the population health-based strategy supporting the development of Children's regional outpatient center strategy to facilitate access to the broader District, Maryland and Virginia populations. At INOVA, Adams served as chief growth officer and was a member of a system-wide cross-functional team that developed the INOVA Heart and Vascular Institute, INOVA Spine Institute, INOVA Breast Care Institute and the INOVA Neurosciences Institute. At Sentara Healthcare, she supported the system-wide effort to develop the inaugural out of Hamptons Road market to grow the Sentara brand in Northern Virginia. She received both her BS and MA in Finance from Cornell University and her MBA from Virginia Polytechnic Institute. She serves as adjunct faculty at George Mason University where she teaches Strategic Healthcare Management in the School of Health Administration and Policy.
On Demand Webinar