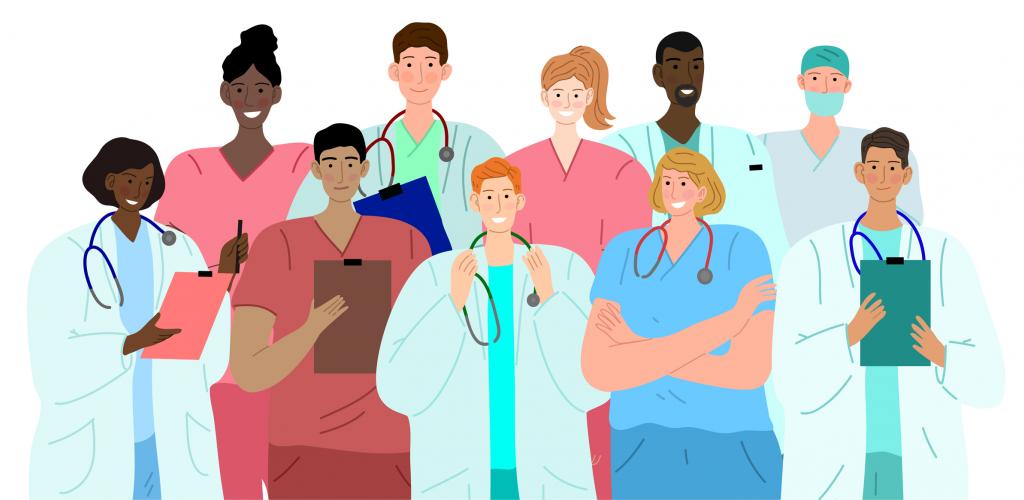 URAC President & CEO, Shawn Griffin, MD will be taking part in the CDC Preventive Medicine Grand Rounds Lectures, to talk about why quality care matters at every level. This webinar is hosted by the CDC, to view the lecture, please use the link below.
Continuing Education
Continuing education (CE) is available, and there is no cost for this activity. For information on how to obtain CE for this grand rounds, follow these 9 Simple Steps to earn continuing education for the courses you have taken or conferences you have attended! The course ID on the TCEO website is WC4441-100621.  Access code to the course on TCEO website: CDCPMRF
---
Shawn Griffin, MD, FAAFP, President & CEO of URAC
Dr. Shawn Griffin is the first physician to serve as President & CEO for URAC, the leading independent, nonprofit accreditation organization in the United States.
Before URAC, Dr. Griffin served as the Vice President for Clinical Performance Improvement and Applied Analytics at Premier Inc. Dr. Griffin spent close to eight years in the role of Chief Quality and Informatics Officer with Memorial Hermann Physician Network in Houston, Texas. Dr. Griffin has also served as the Chief Medical Information Officer for both Baylor College of Medicine and Heartland Regional Medical Center.
Dr. Griffin is a graduate of Carver College of Medicine at the University of Iowa. Dr. Griffin was trained in Rural Family Medicine and is a fellow of the American Academy of Family Physicians