3 easy steps to begin your URAC designation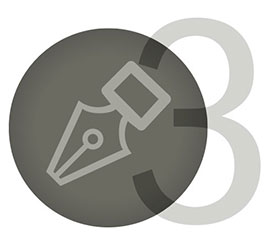 Sign
the application agreement for accreditation
Independent Dispute Resolution Designation
Supports Surprise Billing Legislation
Effective January 1, 2022, the No Surprises Act protects individuals from surprise billing for emergency services from an out-of-network provider or facility and without prior authorization if they have health insurance coverage. Disputes about surprise billing will be resolved through Independent Dispute Resolution (IDR)
With that in mind, URAC developed its Independent Dispute Resolution Designation to complement its Independent Review Organization (IRO) Accreditation for three key reasons:
CMS identified IROs as the independent and impartial entities that will serve as an arbiter

URAC is the sole accreditor of IROs; this new designation offers  IROs an opportunity to highlight their singular expertise in dispute resolution

URAC's standards are aligned with the No Surprises Act, including a focus on consumer protection and empowerment

Benefits of Independent Dispute Resolution Accreditation
URAC's Independent Dispute Resolution program positions an organization to be more competitive in the market when responding to a request for proposal. Health plans, payers, providers, and the Center for Medicaid and Medicare Services (CMS) recognize URAC's Independent Dispute Resolution Designation as a catalyst in advancing consumer protection for surprise billing.
URAC standards align with the Federal (and State, if applicable) independent dispute resolution processes. In some State jurisdictions, accreditation may be an alternative to, or a substitute for, state oversight requirements for dispute resolution.
URAC's Independent Dispute Resolution Designation is designed to work with Independent Review Organization (IRO) accreditation to validate that third-party organizations providing medical determinations are committed to a fair and impartial peer review process. View IRO Accreditation information here.
To be eligible for IDR Designation, an organization must be a URAC-accredited IRO or an organization may apply for IDR Designation concurrently with IRO Accreditation.
Download the IDR Designation Standards-at-a-Glance.