Elevate your quality of care through performance measurement
Performance measurement is important to policy makers, payers, and industry stakeholders and the results increasingly significant for reimbursement. In this way, URAC's measurement process helps organizations as they build and grow their business. In addition, the robust nature of our aggregated data enables URAC-accredited organizations to benchmark their performance in relation to others and see industry trends. URAC has collected measurement data since 2016 and requires measures in one third of our accreditation programs.
Applications of Measure Data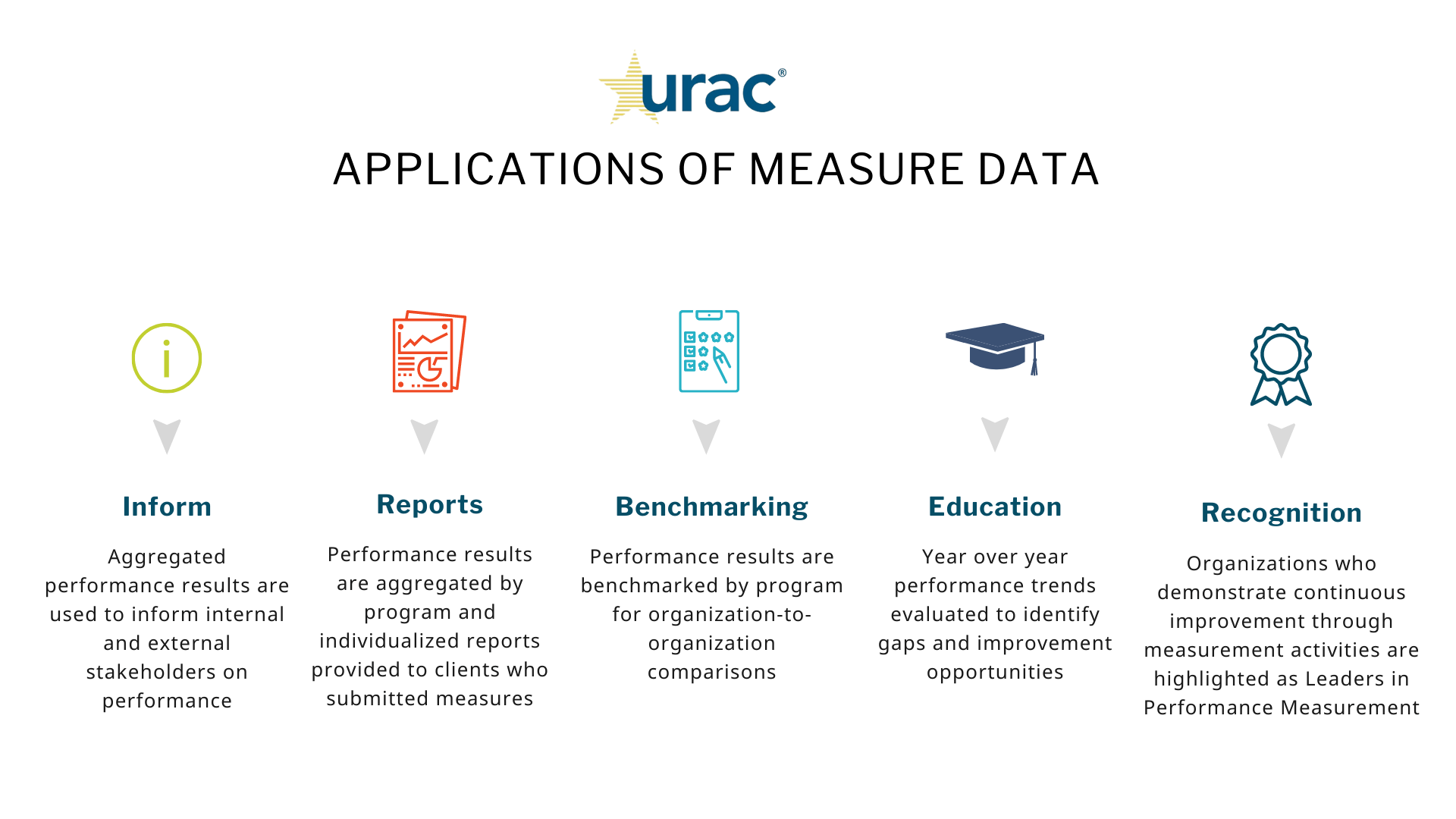 Benchmarking provides you with a path to quality improvement – whether through refining processes, upgrading your systems or undertaking other actions that will improve outcomes. Likewise, data validation is conducted in a collaborative educational way to help organizations improve existing practices leading to continuous quality improvement.
URAC promotes quality patient care and improved outcomes by development of standards and the measurement of validated performance data.
Programs requiring measures reporting: