Are you ready for URAC's Telehealth Accreditation?
3 easy steps to begin your URAC accreditation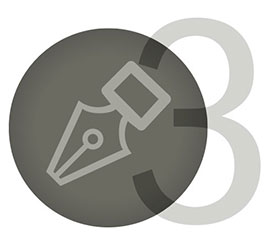 Sign
the application agreement for accreditation
Telehealth & Telemedicine Accreditation
Telehealth programs had already begun gaining momentum, but with COVID-19, the practice of delivering medical care virtually escalated from infrequent possibility to daily reality. In this rapidly changing field, telehealth providers who achieve URAC accreditation are at the forefront of the change, prepared to meet the evolving challenges and to benefit from coming opportunities.
URAC's Telehealth Accreditation Program offers much more than validation of high performance by an independent third party. Accreditation is likely to become a payer requirement and URAC delivers a flexible framework that readies your organization to succeed on this new frontier.
Client Testimonial - UCM Digital Health

Accreditation Puts You Ahead
Telehealth is everywhere in health care today, meeting consumer and payer demand or due to emergency medical necessity. Simply put, URAC's TAP accreditation readies your organization to meet those demands and exceed industry standards. Benefits include:
The ability to move faster and deliver quality care through development of a patient-centric playbook that integrates a common language and standardized processes, policies, and metrics throughout the entire organization
Validation of privacy, security and safety technology requirements
Improvement of health outcomes through the strategic delivery of patient access, engagement and value
Enhanced credibility and contracting power that assures public/private payers and stakeholders of your institutional rigor
Risk management peace-of-mind with standards that prevent, protect and manage liabilities
A roadmap for ongoing improvement to ensure the foundation for streamlined processes and systems
Download Our Telehealth White Paper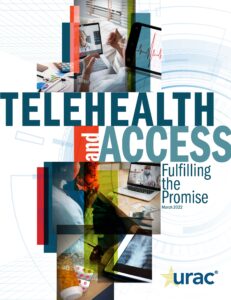 URAC convened a group of industry experts to discuss the importance of telemedicine accreditation. Organizations including Ain Shams Virtual Hospital, Onduo, Children's National Hospital, Mindpath Health, and StationMD.
Each organization shares a story of how it is using telehealth to address access issues for the patients it serves. Download - Telehealth and Access: Fulfilling the Promise here.
Telehealth Accreditation Areas of Interest
There are three areas that URAC's Telehealth Accreditation Program focuses on and we can help you choose the right one(s) for your business:
Consumer-to-Provider (C2P) – Covers services initiated by a patient and can take place in the home or other non-clinical setting
Provider-to-Consumer (P2C) – Covers services initiated by a provider and can take place in clinical as well as non-clinical sites
Provider-to-Provider (P2P) – Covers services between providers, primarily for a specialty consultation; they usually take place in a clinical setting
Please download our Telehealth Modules table here to identify which focus area(s) best applies to your organization.
The team will address best practices in areas such as healthcare quality and coordination, access, safety, systems integrity and reliability, consumer protection and empowerment, and regulatory compliance in five key areas:
Business Requirements
Professional Oversight
Quality and Patient Safety
Clinical Workflows
Risk Management
The three modules also have additional standards of concentration, including:
Program Goals
Provider and Personnel Service Line Capacity
Clinical Procedures
End User Technology Proficiency
Provider-Patient Relationship
Continuity of Care and Medical Record Documentation
Patient Health Information and Education
Telemedicine Outcomes
Communication will occur through email, conference calls and educational webinars.
Telehealth Accreditation Process
Over the course of four months or less, URAC will partner with your designated team to create a framework for continuous quality improvement while ensuring patient privacy protection. URAC's approach provides accreditation standards of excellence—all developed in consultation with leading experts in the telehealth industry, including representatives from providers, technology firms, consumer organizations, insurers and academics—without prescribing how to meet those telehealth standards. The goal is to stimulate innovation in operations and across the continuum of care, including behavioral health.
We award accreditation for a full three years and we require annual reporting of quality measures.
What Organizations Benefit from Telehealth Certification Accreditation?
URAC's Telehealth Accreditation Program is open to a wide range of telehealth organizations, including telemedicine providers (e.g., physicians, nurses, hospital systems), health plans, specialty care organizations and organizations that offer telehealth services. Telemedicine Certification and Virtual Health Accreditation both fall under the Telehealth Accreditation.
In these uncertain times, those at the forefront of telehealth will forge ahead. The URAC accreditation seal signals that your organization is a high-performing telehealth provider ready for what comes. Register today to see if you are eligible.
Our approach defines the standards of excellence for telehealth, without prescribing how organizations must meet those standards, to allow this evolving industry to continue innovating while ensuring patient protection. Understanding the value of integrated care, URAC also weaves key behavioral health components into our Telehealth Accreditation standards.
URAC's telehealth accreditation standards were developed in consultation with leading experts in the telehealth industry, including representatives from health care providers, technology firms, consumer organizations, insurers and academics. Industry best practices were identified in areas such as quality and coordination of care, access, safety, systems integrity and reliability, consumer protection and empowerment and regulatory compliance.
URAC is also a member of the International Society for Telemedicine and eHealth (ISfTeH) and is leading the way in international accreditations for digital health.
Achievement of the URAC Telehealth Accreditation seal is a mark of high-performing telehealth providers who believe in and practice excellence.
See what people are saying.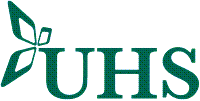 "We used the URAC standards as part of our framework as we built out our consumer-to-provider telehealth program. By using the URAC standards as a guide, we were better able to determine what to focus on, such as IT security, prescribing, and patient safety."
UHS Telehealth Program Manager
Sean Britton, MPA, CPHQ, NRP