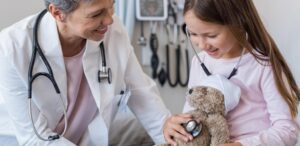 URAC is excited to recognize Arkansas Health Network (AHN), a Little Rock-based organization, as our first client to achieve dual accreditations in clinically integrated network and employer-based population health. AHN's President and CEO Bob Sarkar sat down with Becker's Hospital Review to talk about it.
Sarkar told Becker's Hospital Review their URAC accreditations offer a "third-party gold seal of approval for our preferred core competencies of improving quality, controlling costs, and improving patient and provider experiences."
Sarkar said AHN pursued URAC accreditations for several reasons, including excellence in utilization of evidence-based solution and a commitment to continuous quality and process improvement, as well as strategic and financial advantages for AHN.
"With our dual accreditations, I would humbly say that we are the trailblazers of collaborating with URAC in translating our core competencies to the employer and payer communities," Sarkar said. "This approach can be easily replicated in the health care industry. That's what we've created. It is of public interest to us all."
Clinically Integrated Networks are the future of health care as they promote the best in provider-to-provider communication to improve patient care," said URAC President and CEO, Shawn Griffin, MD. "This accreditation reflects excellence in the areas of health information technology, care coordination and population health."
---