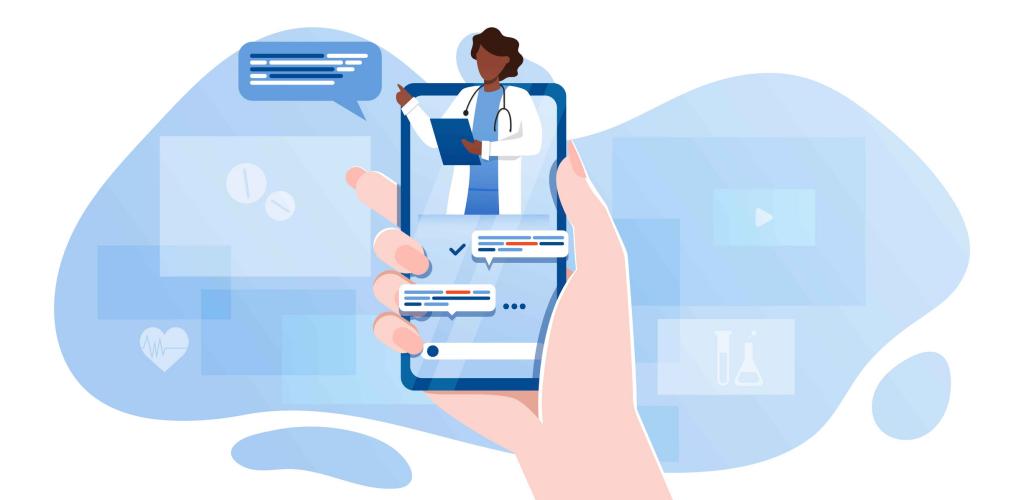 While Dr. Shawn Griffin is extremely hopeful about telehealth's potential to improve both health care quality and access for patients, the URAC President and CEO maintains that the overall goal with telehealth implementation should more broadly should be to "make care better, not just to provide care through a new platform. "The tools are there if we learn how to use them properly, he said at a recent webinar, but "bad medicine on a cool platform is still bad medicine."
Griffin joined several other thought leaders at Premier's webinar, "Virtual Health: Holistic View to Develop and Implement Sustainable Strategies for Your Health System" to offer perspectives on how the COVID-19 pandemic has accelerated telehealth adoption without a clear path for the future. This lack of clarity has put organizations in difficult position as they implement new patient care protocols, reconcile various payment requirements for telehealth visits, and communicate with patients, payers, and providers. As systems struggle to meet the need created by an increase in use due to the COVID-19 pandemic, and earlier telehealth standards shift based on emerging best practices, now is the time to assess what we've learned and strategize for permanent solutions, webinar speakers stressed.
A few years ago, telemedicine was a niche
"One of the risks we face in telemedicine," Griffin said, "is we don't want this to be a further fragmentation of care." Instead, telehealth programs should be skillfully leveraged to provide an improved continuity of care, he said.
"A few years ago, telemedicine was a niche and now it's a natural part of care," Griffin noted. He applauds its expansion in many areas, notably behavioral health, where it can be especially effective for treatment. In the months following the COVID-19 pandemic, telehealth became a much more prominent and public part of patient care and "you're seeing innovations coming together, "Griffin said.
However, new technologies and new ideas require new ways of looking at quality and accreditation, Griffin noted. After COVID-19 hit, "URAC brought together stakeholders in various groups" to review and update our standards, the shifting situation began forcing providers to reconsider using telehealth. "We worked with many of the health care leaders on this webinar" among other leaders in the field to update telehealth standards, he said.
Other speakers at the Premier event included Lewis Levy, MD, FACP, Chief Medical Officer, Teladoc Health, Inc., Kevin Sablich, FACHE, Director, Telemedicine Strategy, Aetna, David Valenzuela, MD, Division Medical Director, Banner Health, Brad Younggren, MD, Chief Medical Officer, 98point6 Inc., Tony Malcoun, JD, MBA, Vice President, Premier Inc, and Karen Schulte, MS-GSCM, CMPE, Vice President, Premier Inc.
It's an interesting tug of war
While telehealth has generally received positive performance reviews in many scenarios since COVID-19 accelerated adoption, Griffin noted several obstacles remain that could slow its overall adoption rate. "Being here in Washington, D.C., we can see the government trying to figure out what will be reimbursed and what won't be," he said.
"I'm watching very carefully what the federal government is doing with Medicare Advantage," Griffin said, noting providers and payers often look at Medicare programs a bellwether for potential rollouts down the line. But so far understanding what will and will not be covered has been a bit confusing, he admitted. For example, regulators said they would allow telehealth visits to be counted toward meeting requirements, "but they said they won't pay for them, so it's an interesting tug of war."
There are some patterns beginning to emerge, according to Griffin but he adds, "We have to see where Congress settles on this, and where the presidential election goes, but I think comments from policymakers suggest telehealth is here to stay in some form or other and we just have to get more comfortable with it going forward."
URAC is the country's largest/only telehealth accreditor and as such, is able to offer expert analysis on the state of play for digital health across the board. URAC offers a full suite of digital health accreditations.