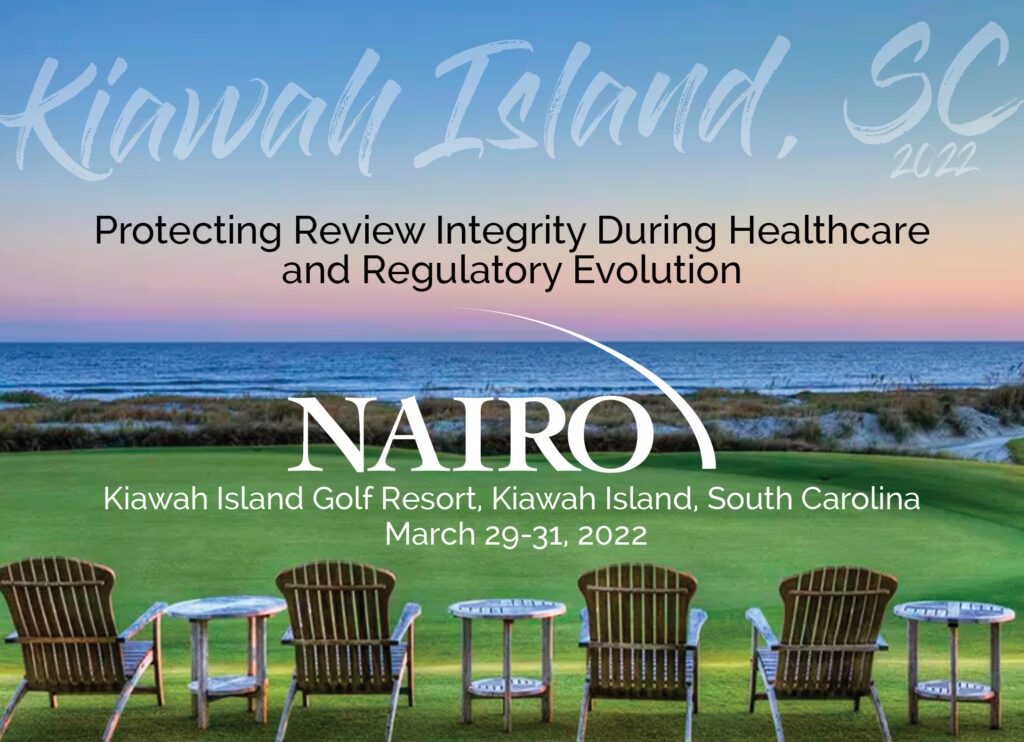 URAC will be speaking at the National Association of Independent Review Organizations (NAIRO), the nation's leading voice of independent medical peer review, at its annual Educational Symposium. The in-person event will be hosted at the Kiawah Island Golf Resort on Kiawah Island, South Carolina on March 29-31, 2022.
The theme for the three-day event is "Protecting Review Integrity During Healthcare and Regulatory Evolution" highlighting changes in healthcare and the regulatory environment and the impact on IROs, Workers' Compensation Organizations and Health Utilization Management Organizations.
URAC Guest Speakers
Tuesday, March 29, 2022 1.30 pm to 2.45 pm (Eastern)
Robin Adams – Vice President Strategy and Product Development, URAC
Diane Sacco – Product Development Principal, URAC
Topic: URAC's Supporting Role in Protecting Review Integrity

Wednesday, March 30, 2022 9.00 am to 10.15 am (Eastern)
Shawn Griffin, MD – President and CEO, URAC
Topic: View from the Capitol Value of Accreditation
Learn more about the NAIRO Educational Symposium here.