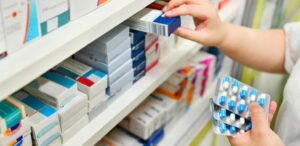 The 2021 Midyear ASHP Clinical Meeting & Exhibition has gone virtual! While we are disappointed that we cannot gather in person this year, we are excited to deliver our world class educational programming and all of the important elements you expect from a Midyear meeting on our dynamic, interactive virtual platform.
Join URAC's Director of Pharmacy Heather P. Bonome, Pharm.D and Product Development Principal, Jenn Richards, Pharm.D, J.D, CSP for a ASHP Midyear Meeting virtual discussion about best practices in specialty pharmacy clinical protocols with an objective to:
Design a therapy-specific clinical protocol to support specialty patient care.
Summarize a strategy to incorporate all members of the patient care team into specialty pharmacy clinical protocols.
Explain outcome measures used to demonstrate specialty pharmacy program value.
---
Speakers
Heather Bonome, PharmD, URAC Director of Pharmacy
Heather Bonome, PharmD, URAC director of pharmacy, is responsible for the management of URAC's Pharmacy Quality Management® accreditation programs. She partners with the volunteer pharmacy advisory group that assists URAC in defining best practices and quality standards and manages the team of URAC pharmacist reviewers that conduct pharmacy accreditation reviews and present applications to URAC's independent accreditation determination committee.  In this capacity, she has led the team in conducting more than a thousand pharmacy accreditation reviews.
Prior to URAC, Bonome worked in the pharmacy benefit management field for nearly 15 years, partnering with clients to develop sound clinical strategies and promote appropriate pharmaceutical utilization. She received her Doctor of Pharmacy from the University of Pittsburgh and completed a post-graduate pharmacy residency in managed care. A recognized expert in accreditation and quality standards, Bonome is a frequent speaker and panelist at national pharmacy conferences. 
Jenn Richards, JD, PharmD, Product Development Principal, URAC
Jenn Richards, PharmD, J.D. is a pharmacy accreditation reviewer at URAC. She has a pharmacy background in retail, prescription benefits management, specialty, compounding, and hospital. Jenn has worked on many pharmacy improvement projects, making large changes to organizational structures to provide better total patient care. Jenn has a Doctor of Pharmacy, received in 2011, and a Juris Doctor, received in 2015.