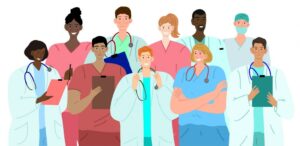 URAC is pleased to announce a series of webinars designed for established clients on the new, streamlined Health Plan v8.1 series of accreditation programs, which includes the standards for Health Plan, Marketplace Health Plan, Medicaid Health Plan (v1.1), Health Network, Health Utilization Management and Workers' Compensation Utilization Management.
We will also review the new Long-Term Services and Supports module option available to Health Plan and Medicaid Health Plan applicants. Each webinar will cover at least one focus area and will emphasize the changes made for this major revision. There will also be time for Q&A so please come and join us for these informative webinars.
Webinar Series Schedule
Population Health Management and Long-Term Services and Support – August 9, 1:00 p.m. to 2:30 p.m. Eastern
Medicaid Module – September 9, 2:00 p.m. to 3:30 p.m. Eastern
Network Management – September 12, 1:00 p.m. to 2:15 p.m. Eastern
Member Services and Communications – September 20, 2:00 p.m. to 3:00 p.m. Eastern
Credentialing Management – September 30, 1:00 p.m. to 2:00 p.m. Eastern
Pharmacy and Therapeutics Committee (PBM-PT) and Formulary and Drug Management (PBM-FMD) – October 3, 3:00 p.m. to 4:15 p.m. Eastern
Please note, when you register for these webinars, you are registering for the entire series and will receive reminders for the individual events. You are welcome to attend any or all of the webinars.
---