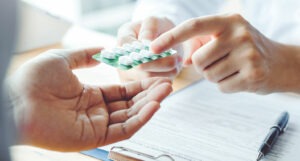 Specialty pharmacies play a critical role in tracking how patients respond to medications by monitoring adverse reactions and adherence rates. When a medication isn't working well for a patient because, for example, it's causing nausea or a patient can't take it at a specific time, specialty pharmacists conduct clinical interventions by working with providers to change the dosage, timing or prescription to improve adherence.  
In this short webinar, Heather Bonome, PharmD, URAC's Director of Pharmacy and Jennifer Donovan, PharmD, Vice President for Clinical Services at Shields Health Solutions share why tracking the outcomes of your clinical interventions matter, how to get started tracking outcomes and how URAC's updated specialty pharmacy accreditation is leading the efforts to show why tracking these results matter. 
You must register with the form below. If you only add the event to your calendar using the widget to the left, you will not be registered.
Wednesday, June 22 at 1:00 p.m. to 1:30 p.m. Eastern