URAC is a Washington, DC-based, nonprofit organization with more than 30 years of experience accrediting health care organizations
URAC accreditation provides valuable, independent, third-party validation of high-quality health care. URAC's educational review process ensures that organizations learn best practices and constantly improve on what they already do well. Where regulation sets the bar for safety, URAC accreditation sets the bar for quality.
Some of the organizations and functions we accredit:
Hospitals
Health plans
Pharmacies
Telehealth
Remote patient monitoring
Population health
Case management
Disease management
Utilization management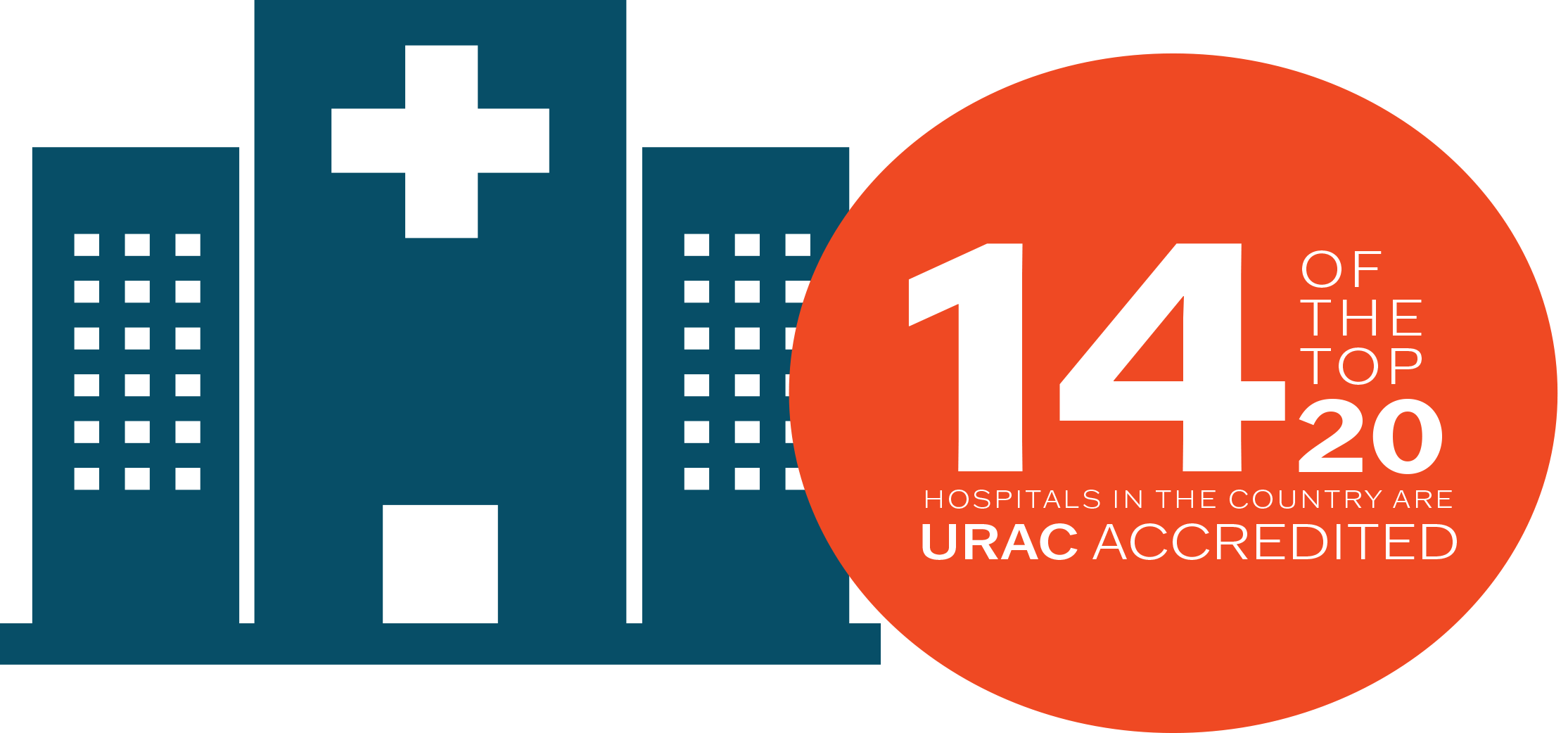 We support you every step of the way
The accreditation process can seem to be overwhelming, but don't worry. We're here to support you each step of the way.
Behind the URAC Gold Star is a health care organization committed to quality. While seeking accreditation is sometimes voluntary, it shows a commitment to ensuring a safe and effective environment for those you serve. Accreditation also brings significant benefits to your organization and many states and payers require accreditation.
Accreditation and certification are important accomplishments to achieve and we are here to help your organization throughout the entire process. URAC offers plenty of ongoing support. Your initial interactions will be with our Business Development Executives, who will help you determine the best accreditation for your organization and get you started. You will be assigned a Client Relation Manager to guide you through the process and to look after you through the entire lifespan of your accreditation.
Our accreditation process creates a framework for continuous improvement, and is purposely designed to be collaborative. It facilitates learning and continuous quality improvement in your organization. While we set the standards, we don't dictate how they are achieved. This flexibility supports innovation by your team. All URAC health care accreditations, certifications and designations are independently validated by experts throughout the health care landscape to ensure the highest standards of care.
URAC's accreditation process can take as little as six months.
The URAC Client Information Hub is built just for our clients and is dedicated to supporting your organization once you begin your accreditation journey. Inside the Client Information Hub you'll find toolkits, webinar recordings, videos, and other resources. It's a valuable tool no matter where you are in the accreditation process.
In addition, URAC offers regular, free, ongoing educational opportunities to our clients, about topics such as Policies and Procedures, Accreditnet, our proprietary application software, as well as the accreditation process. It is our goal to assist you wherever we can help you understand the accreditation process.