3 easy steps to begin your URAC accreditation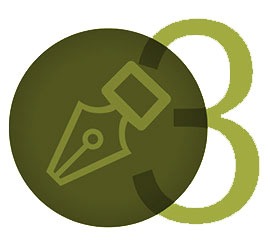 Is Your Organization Ready for HUM Accreditation?
As the leading accreditor in HUM at the state and federal level, URAC's standards are applicable to stand-alone utilization management organizations and utilization management functions within health benefits programs. We award HUM accreditation for a full three years.
Are you ready for URAC HUM Accreditation? See the ten general requirements for accreditation and how your organization can prepare to meet each one.
URAC is widely recognized by nearly every state and the federal government for our health utilization management accreditation program.
With our origins in utilization review and utilization management, URAC set the bar for Health Utilization Management (HUM) in 1990 with the development of the first utilization management accreditation standards. Now, URAC-accredited organizations serve patients in every state across the country.
URAC's accreditation program assures the clinical and operational soundness of your health utilization management process by evaluating it against a stringent set of nationally recognized standards. With URAC's HUM standards, organizations maintain the highest confidentiality and avoid conflict of interest in UM processes to protect all parties–patients, providers and payers.
Our program continues to evolve as the health care landscape changes. Traditionally, UM focused more on cost containment methods; it is now seen as a valuable tool to ensure accessibility, quality and timeliness of care. With input from industry experts and valued clients, we have conducted numerous revisions to the original standards. This way, we keep pace with the changing health care industry while defining best practices grounded by real experience.
URAC Health Utilization Management Accreditation is the industry standard; it indicates your organization performs its utilization management functions in an effective, transparent and efficient manner.
Benefits of HUM Accreditation
Earning the URAC Health Utilization Management Accreditation Seal is a mark of distinction for organizations that demonstrate their commitment to quality and HUM accountability. It also boosts your credibility among key stakeholders: patients, provider practices, facilities and purchasers. Additionally, URAC accreditation:
Ensures the provision of consistent, unbiased medical necessity determinations by appropriately credentialed staff
Enhances your ability to improve the quality and effectiveness of patient care while eliminating unnecessary treatment and expense
Helps you protect patient safety and mitigate risks such as contraindicated treatments, adverse drug interactions or inappropriate treatment
Validates compliance and adherence to applicable state and federal regulations
Implements risk management oversight and review protocols that help mitigate your organization's liabilities
Develops a roadmap for ongoing UM process and quality improvements rooted in evidence-based treatment guidelines that enhance care delivery, lower overall health care costs and optimize operational efficiencies
Within six months or less, we will provide an impartial evaluation of your utilization management program. While our experts define the standards of excellence for HUM programs, they do not prescribe how organizations must meet those standards.
URAC's thorough approach to accreditation stimulates utilization management program best practices, through email, conference calls and educational webinars.
View our Health Utilization Management Standards-at-a-Glance for more information.