3 easy steps to begin your URAC accreditation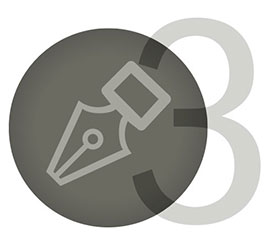 Sign
the application agreement for accreditation
Wonder what URAC Pharmacy Accreditation Program is right for you?
Better Prepared for a Competitive Edge
Simply put, specialty pharmacies are in the care management business. Those who demonstrate to payers and manufacturers that their processes can attract patients and deliver quality patient care are in great demand.
The evolving role of specialty pharmacies in serving patients with complex, chronic diseases is critical to improving patient outcomes and financial performance. If you are part of a coordinated or clinically integrated network that participates in new financial models, such as value-based contracting, your pharmacy becomes an increasingly vital member of the patient management team.
Three Reasons Why You Should Choose URAC Specialty Pharmacy Accreditation
Long-Lasting Specialty Pharmacy Accreditation Benefits
Specialty pharmacies who achieve URAC's Specialty Pharmacy Accreditation demonstrate the highest value in delivering enhanced clinical services to the many payers, manufacturers, and providers. Our team of experts work collaboratively with yours to achieve many benefits, including:
Provides a valued credential of quality that demonstrates best practices, your organizational high standards, and exceptional capabilities
Documents a consistent, optimized experience that guides the patient through therapy-specific management
Enhances patient and provider satisfaction through gathering, monitoring and improving quality measures
PLUS FIVE more benefits:
Elevates contracting power, credibility, and differentiation over competitors as payers and stakeholders are assured of organizational competency
Provides a practical roadmap for ongoing improvement with operational and clinical infrastructure, processes and efficiencies
Delivers risk management peace-of-mind with standards that prevent, protect and manage liabilities
Inspires innovation through a non-prescriptive approach that support your specific business and clinical practices
Validates compliance with all state and federal regulations, licensing and other regulatory requirements
Accreditation Process: What to Expect
In six months or less, URAC will collaborate with your team to create a flexible framework for continuous improvement without prescribing how to meet those standards. URAC's industry expert approach stimulates innovation across the continuum of care through email, conference calls and web conferencing.
What our clients are saying
Maribeth Martinez Betteralli, PharmD
CVS Health on How URAC Accreditation Strengthens our Culture of Quality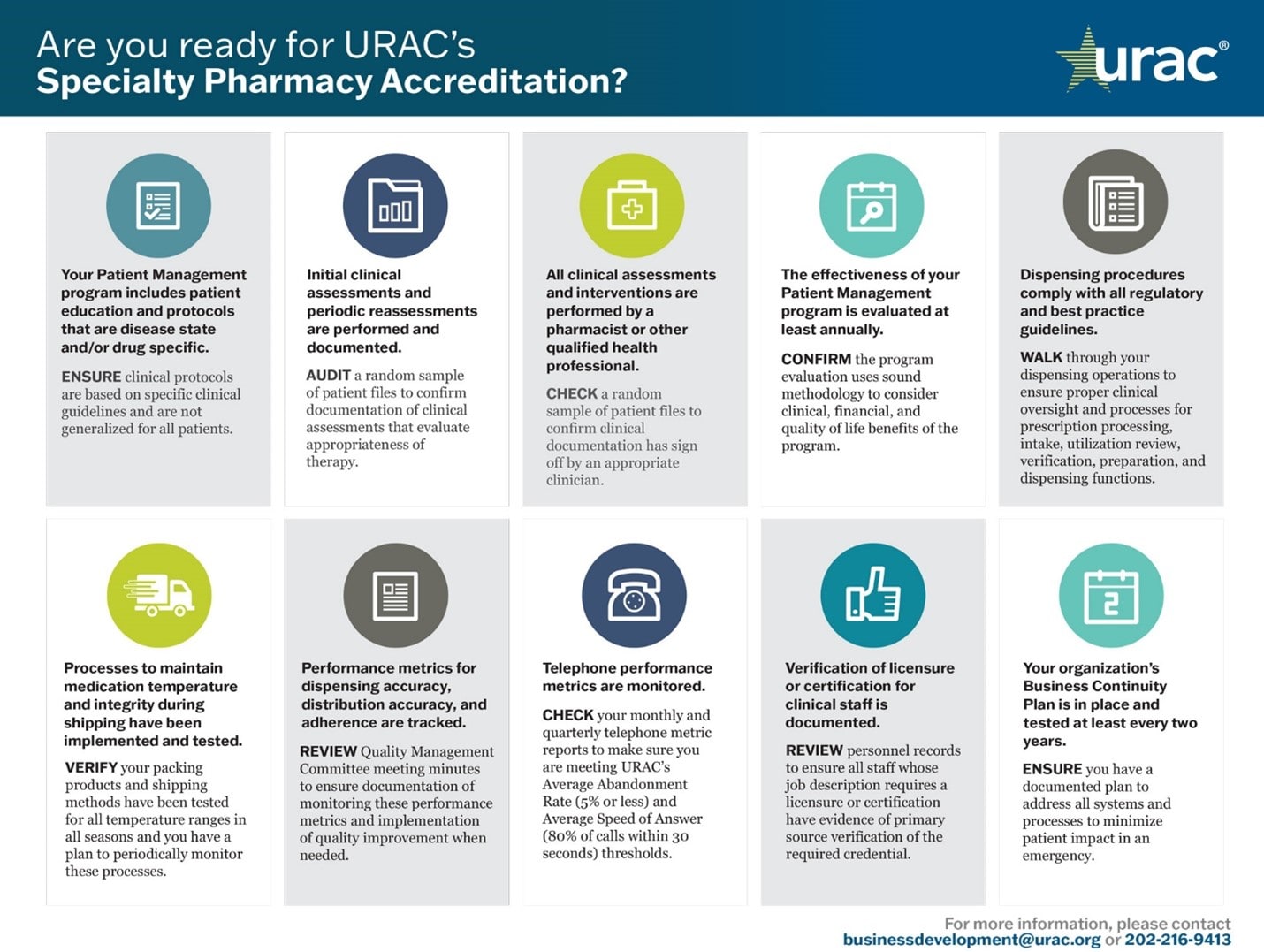 To be eligible to URAC's Specialty Pharmacy Accreditation Service, an organization must be a licensed pharmacy in good standing, operating in the U.S.
A Specialty Pharmacy Organization provides for dispensing of specialty medications and provision of patient management services. A Mail Service Pharmacy provides for dispensing and home delivery of traditional medications.
Download our Specialty Pharmacy Standards-at-a-Glance and Measures-at-a-Glance.
See what our clients are saying.