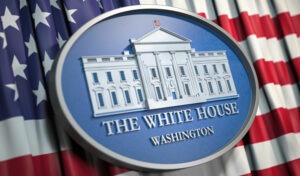 The Biden administration is proposing a new rule to hold health insurers more accountable for ensuring that covered patients receive necessary mental health care.
While mental health parity regulations have been in effect since 2008 and were strengthened 2021, the rule would further specify how payers should ensure that the mental health benefits they provide are comparable to medical-surgical benefits.
According to an article in Bloomberg Law, the proposed rule (RINS: 1210-AC11, 1545-BQ29, 0938-AU93) would update the Mental Health Parity and Addiction Equity Act of 2008 (Public Law 110-343) to "take into account experience with the law since then, as well as amendments to the law enacted in the Consolidated Appropriations Act of 2021" (Public Law 116-260).
The proposed rule would "clarify the obligations of insurance plans to provide mental health benefits comparable to other medical benefits and was accompanied by a report to Congress that named health insurers that are failing to comply with the laws' requirements". The proposed rule is open for public comment through mid-September 2023.
Shawn Griffin, MD, president, and CEO of URAC, said the proposal's focus on how health plans can demonstrate their network adequacy for behavioral health care professionals will be important as they work to implement the updates. URAC is the only organization that has an accreditation program for mental health parity.
---