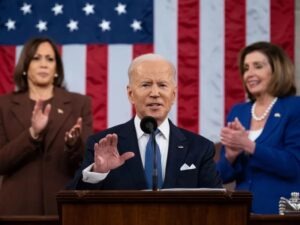 In his first State of the Union address on March 1, 2022, President Joe Biden called for additional attention on Mental Health and Substance Use Disorder (MHSUD) Parity as part of a broad strategy to reduce the nation's growing and critical mental health crisis. In a fact sheet distributed before the address, the White House highlighted their aim to expand and strengthen mental health parity among other strategies including strengthening the country's mental health system capacity and connecting more Americans to mental health care.
In 2008, the Mental Health Parity and Addiction Equity Act called for mental health care benefits to be covered at the same level as physical health care benefits. Now, its enforcement is becoming increasingly important as a tool to reduce mental health treatment disparities. The President's fiscal year 2023 budget will propose that all health plans cover robust behavioral health services with an adequate network of providers, including three behavioral health visits each year without cost-sharing.
Additionally, in January, the U.S. Departments of Labor, Health and Human Services and Treasury published a Report that shows health plans and payers are failing to provide adequate comparative analysis for MHSUD parity for the benefits they cover. The Report, plus the notice from the Biden-Harris White House spotlight the importance of parity for payers of all sizes.
URAC's ParityManager™ software solution allows allow your organization to analyze areas for compliance and satisfy all the deficiencies that the report highlighted. Further, URAC's MHSUD Parity Accreditation demonstrates your organization's compliance with the requirements, as well as your overall excellence in health care operations and offers the best available validation to prove compliance.