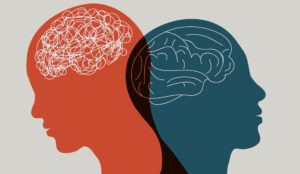 The U.S. Departments of Labor, Health and Human Services and Treasury recently released a report showing gross violations of compliance of the Mental Health Parity and Addiction Equity Act (MHPAEA) of 2008. The report showed that health plans and health insurance issuers are not providing adequate comparative analysis for mental health and substance use disorder (MHSUD) parity for the benefits they cover. The analysis is a prerequisite for parity compliance.
The Departments asked Congress to give them more power to issue monetary penalties—all to make sure that payers are following parity requirements. URAC knows that violations to the Act can cost a health plan or an employer millions of dollars in fines and a tremendous loss of reputational standing with various key stakeholders.
This timely webinar will feature a review of the report and URAC mental health parity accreditation experts will discuss how your organization can avoid these costly and reputation-damaging violations.
---
Please bookmark and check back for updates
---
Speakers
De'Anna Hardin is URAC's Mental Health and Substance Use Disorder (MH/SUD) Parity Initiative Lead and orchestrates outreach efforts for URAC's Parity Compliance Program, including Parity Manager™, and MH/SUD Parity Accreditation.
Kevin J. Malone is a Senior Counsel in the Health Care and Life Sciences practice in the Washington, DC, office of Epstein Becker Green and a Strategic Advisor in the firm's affiliated consulting practice EBG Advisors.
Karen Watts, MPA, MBA, PhD
Karen Watts, PhD, a Registered Nurse and a retired U.S. Air Force Lieutenant Colonel, is URAC's Vice President, Accrediting and Client Services and brings over 35 years of experience in healthcare operations, including program development, managed care and clinical information technology development.
Olesya Lamb joined URAC's IT team in 2021 and serves as a Senior Application Support Specialist. In her role, Olesya is responsible for the design, analysis, testing and training of URAC's ParityManager software.