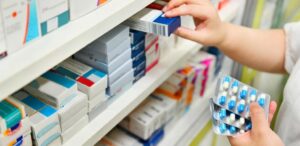 URAC developed our Rare Disease Certification (originally a Designation) for organizations that can rise to the challenge of meeting the high level of skills needed to serve patients with rare diseases.
The unique certification was developed with the input of rare disease experts, including NORD—The National Organization for Rare Disorders — to ensure the distinction reflects current and proven best practices.
PANTHERx one of the first organizations to earn Rare Disease Designation in addition to their Specialty Pharmacy Accreditation. PANTHERx manages rare disease therapies for illnesses where there are fewer than 1,000 patients, and occasionally as few as 200. This requires intensive patient education and support for the best outcomes. Their leader shares, "Rare and ultra-rare disease really require a different thought process" from the blockbuster portion of specialty pharmacy.
---