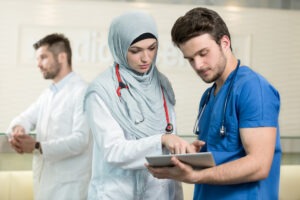 As telehealth becomes more popular worldwide, health care providers need to stay up to date with the procedures and services to ensure they offer the highest-quality care possible. Digital health accreditation for Dubai organizations can help them demonstrate their commitment and expertise for providing reliable and quality care services. URAC offers telehealth accreditation in Dubai so health care providers can earn recognition for their services and learn how to improve them.
Learn more about telehealth accreditation and how your organization can benefit from receiving it.
Telehealth accreditation involves health care providers demonstrating their quality of care for patients in virtual or other remote settings. To complete accreditation, providers must meet the same standards required of in-person visits during telehealth appointments. Accreditation standards reinforce that all patients should receive high-quality care for every visit regardless of their financial, transportation, familial or geographic situation.
Advantages of Telehealth Accreditation
Many telehealth organizations can benefit from receiving telehealth and telemedicine accreditation in Dubai. URAC's accreditation readies providers to meet payers, consumers, and emergency patients' needs and demands. The accreditation also ensures your organization's operations exceed industry standards.
URAC's telehealth accreditation gives your organization a boost by enabling you to:
Deliver quality care quickly with a patient-centric playbook that incorporates all the standard processes, metrics, policies into a common language used throughout the organization.
Authenticate security, safety and privacy technology requirements.
Enhance patient health outcomes by developing strategies to improve patient access, engagement and value.
Boost credibility and contracting power, showing public and private payers and stakeholders the rigor and dedication exercised in your organization's operations.
Improve risk management peace of mind by following standards that manage, prevent and protect liabilities.
Provide a roadmap for continuous improvement, moving your goals past accreditation requirements and making your organization's processes and systems easier to streamline.
Telehealth Accreditation in Dubai
When you're searching for telehealth accreditation for your Dubai health organization, URAC has you covered. Our telehealth accreditation program is available to international health facilities in Dubai to help them improve their operations and earn recognition for their commitment to providing the highest quality of care through telehealth. We take our accreditation seriously, so the process is rigorous, but it will allow organizations to innovate ways to improve their care quality to be the best possible for patients.
Remote Patient Monitoring Accreditation in Dubai
In addition to the overarching telehealth accreditation, URAC offers remote patient monitoring (RPM) accreditation in Dubai. RPM is the process of health care providers using technology to communicate with patients at home. An organization that provides RPM services allows patients with more severe health conditions to receive the care they need from the safety of their homes.
Although the U.S. Food and Drug Administration certifies RPM devices and several standards-setting bodies have developed security and related requirements, URAC's Remote Patient Monitoring Accreditation Program is the first comprehensive set of standards created to assess many key aspects of an RPM program. URAC's RPM accreditation lets organizations prove their expertise in technology-centric patient care to show patients, payers and stakeholders that their RPM services are safe, secure and effective.
URAC's Telehealth Accreditation Module
We split our telehealth accreditation module into three parts to help organizations obtain the education and help they need most. Each module is available for purchase individually or bundled. Our modules concentrate on: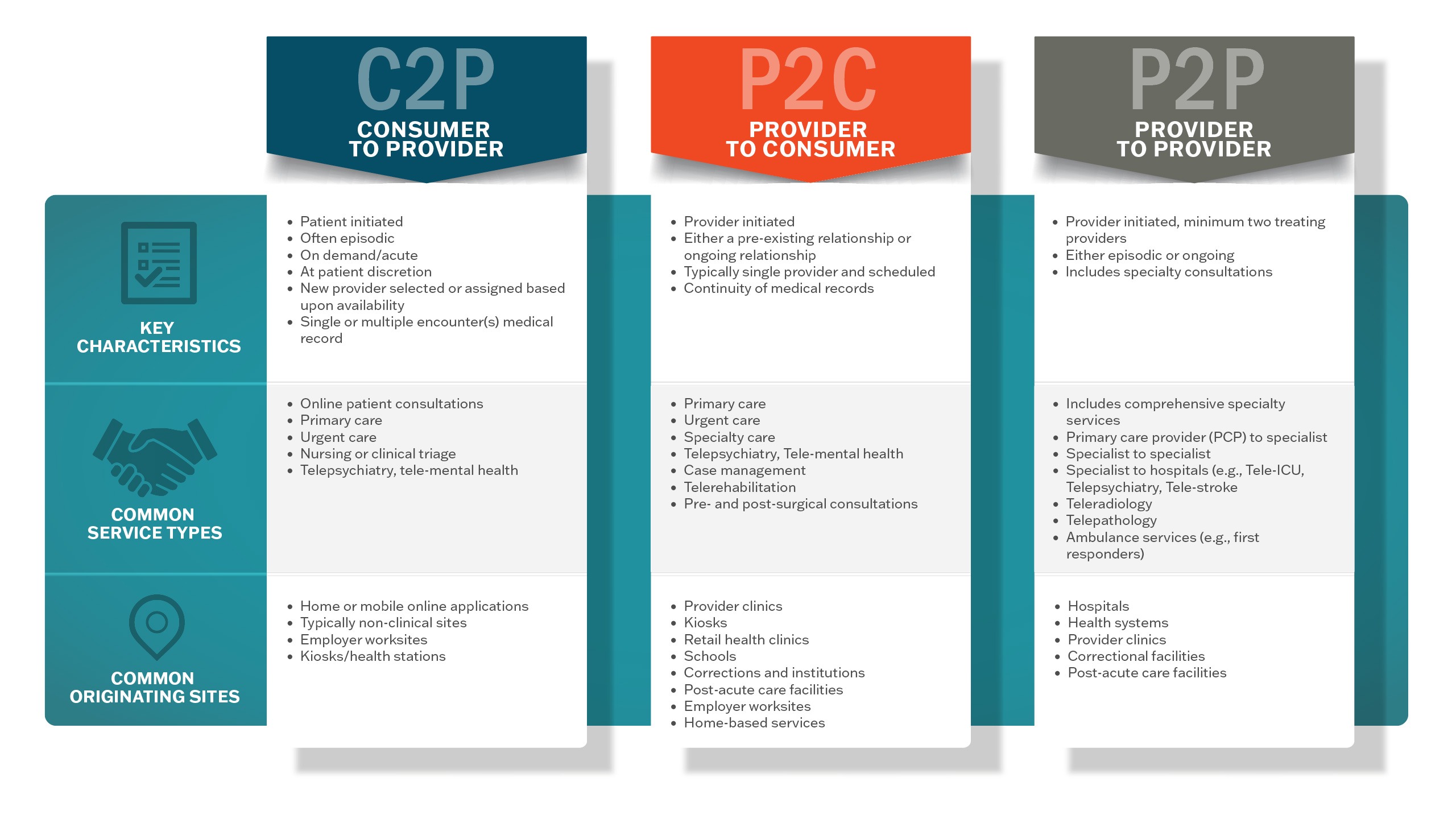 You can determine the modules that benefit your organization best by downloading our Telehealth Modules table. For questions about how COVID-19 has affected our telehealth accreditation services, check out our COVID-19 and URAC page.
As your organization navigates our telehealth accreditation modules, our team will address the best practices essential to improving the quality and coordination of care, like safety, regulatory compliance, systems integrity and reliability, consumer protection, empowerment and access in several areas. The key areas are:
Risk management
Business requirements
Quality and patient safety
Professional oversight
Clinical workflows
Additionally, our modules also include other concentration standards, like:
Program goals
Telemedicine outcomes
Clinical procedures
Provider-patient care
Patient health education and information
Continuity of care and medical record documentation
Provider and personnel service line capacity
End-user technology proficiency
URAC Digital Health Accreditation Programs
Get in Touch With URAC Today
Begin the journey to receiving telehealth accreditation in Dubai with URAC. This effort can help patients, stakeholders and payers recognize your organization's top-quality care services and trust they are safe and secure. When you are ready to start the accreditation process, feel free to request a quote from URAC.