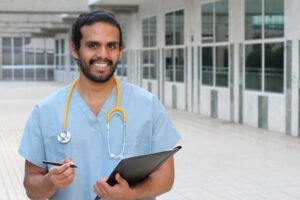 Health organizations receiving telehealth accreditation can showcase their ability to provide exceptional health care services for patients virtually. If you want to earn telehealth accreditation in Cairo or another part of Egypt, URAC can help. URAC offers telehealth accreditation for organizations in Egypt to help them showcase their dedication to quality and accountable health care.
Telehealth accreditation allows organizations is the approval for providers demonstrating their care for patients from a distance via virtual sessions. Providers must meet the same standards applied to in-person visits during telehealth appointments to ensure patients receive the best care, wherever their location and whatever their financial, familial or transportation situation. When an organization has telehealth accreditation, stakeholders, patients and employees know the organization provides the highest-quality care and services during every session.
Telehealth Accreditation Advantages
URAC's telehealth accreditation can prepare virtual care providers and organizations to meet their patients' demands and needs for planned appointments and emergencies. Completing the accreditation process also encourages your organization to exceed industry standards. With telehealth accreditation, your organization can be ahead of competitors by providing benefits such as:
Operating efficiently while delivering quality care thanks to the development of a patient-focused playbook, putting standard processes, policies and metrics into a common language throughout the organization.
Validating safety, security and privacy technology requirements to ensure your organization runs as well as possible using the available resources.
Improving health outcomes by strategically delivering ways to enhance patient engagement, access and value.
Increasing credibility and contracting power so public and private stakeholders and payers can see the hard work and rigor put into your institution's operations.
Enhancing risk management for peace of mind because the standards organizations must follow prevent, defend and handle liabilities.
Offering a guide for ongoing improvement to help your organization develop long-term process and system optimization plans.
Telehealth Accreditation in Egypt
If you want to receive telehealth accreditation in Cairo or beyond, URAC can help. We offer our telehealth accreditation program to international health care facilities in Egypt so they have the chance to receive recognition for meeting high standards for health care. While the process is rigorous, organizations will have the opportunity to innovate and identify new ways to improve.
Remote Patient Monitoring Accreditation in Egypt
"Virtual health" or "digital health" encompasses the overall procedures of the industry, including the technology and methods used to provide care for patients. Underneath the umbrella terms, remote patient monitoring (RPM) utilizes technology to facilitate communication between patients at home and health care providers. When your organization offers RPM, patients with more critical health conditions can receive the care they need while staying safe at home.
Although the U.S. Food and Drug Administration certifies RPM devices and several standards-setting bodies have developed security and related requirements, URAC's Remote Patient Monitoring Accreditation Program is the first comprehensive set of standards created to assess many key aspects of an RPM program. Learn more about remote patient monitoring accreditation to showcase your organization's excellence in technology-forward patient care.
The URAC Telehealth Accreditation Module
At URAC, our telehealth accreditation program is split into three modules to ensure organizations receive the help and education they need most. You can purchase each module individually or as a set. Our modules focus on: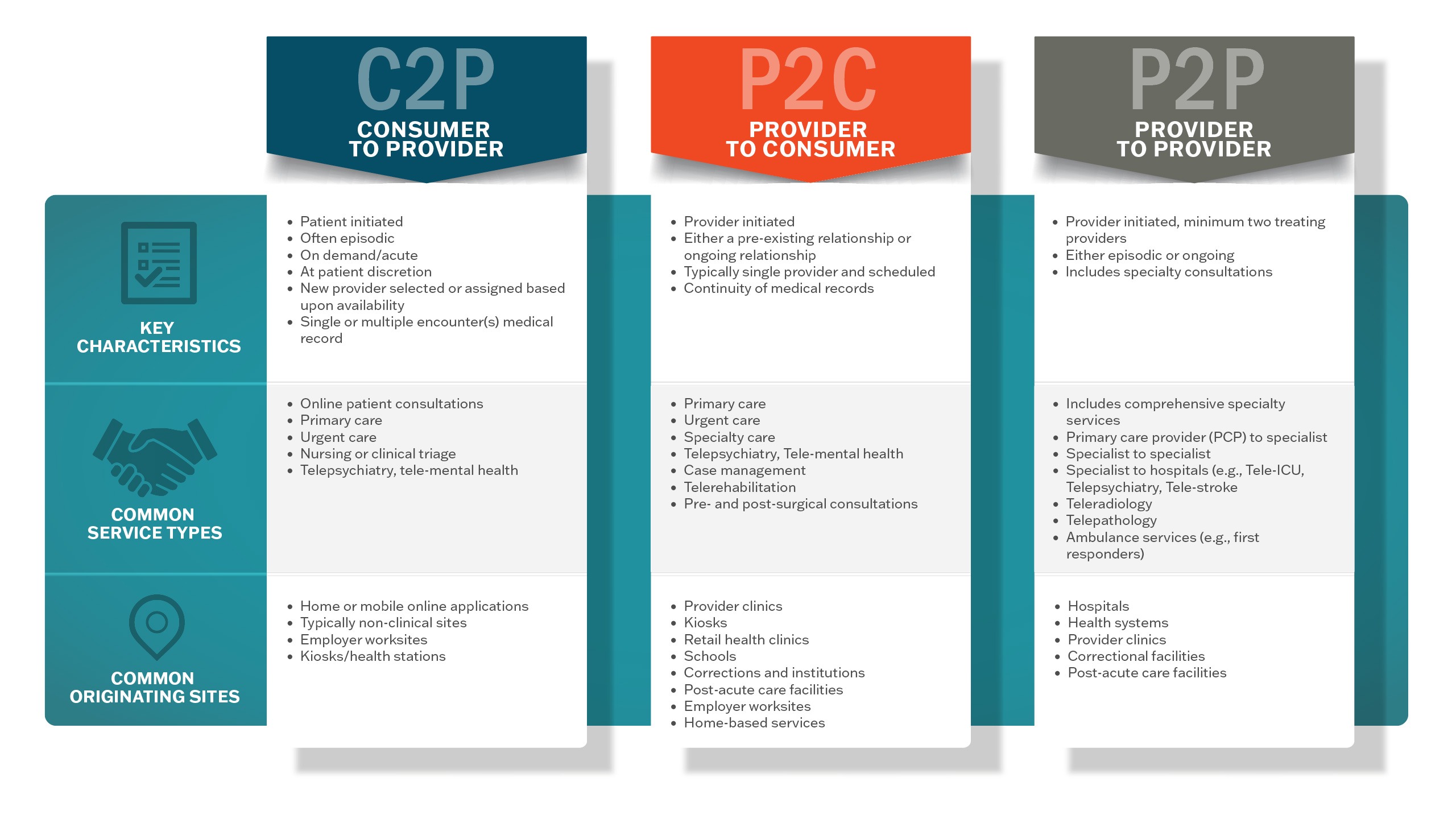 To find which modules benefit your organization best, download our Telehealth Modules table. If you have questions about our telehealth accreditation relating to COVID-19, you can learn more about the situation through our dedicated COVID-19 and URAC page.
When your organization navigates through the telehealth accreditation modules, you will experience our team addressing the best practices in five vital areas:
Business requirements
Professional oversight
Quality and patient safety
Clinical workflows
Risk management
The best practices review the quality and coordination in care, safety, access, systems integrity and reliability, regulatory compliance, consumer protection and empowerment in each area. Additionally, the modules will have other concentration standards, including:
Provider-patient care
Program goals
Telemedicine outcomes
Patient health education and information
Provider and personnel service line capacity
Clinical procedures
Continuity of care and medical record documentation
End-user technology proficiency
Our modules ensure your organization offers the highest quality care and services in the specified areas during telehealth operations.
URAC Digital Health Accreditation Programs
Reach Out to URAC for an Accreditation Quote
Are you interested in receiving a telehealth accreditation for your health organization in Egypt? URAC's telehealth accreditation is available internationally for telehealth care providers. Start your organization's journey to being telehealth accredited when you request a quote today.
We look forward to working with you.