You have a choice for your health plan accreditation!
Now more than ever, it's important for health plans of all sizes to ensure they're working with the best accreditor for their needs.
URAC's updated programs address the needs of health plans by streamlining our standards to shorten the timeline. Our programs include accreditations that meet the needs of a variety of health plans, including Health Utilization Management, Telehealth and Mental Health Parity.
If you want to showcase your organization's ability to meet the highest standards, URAC accreditation programs make it possible to reach your organization's goals.
Mental Health Parity Program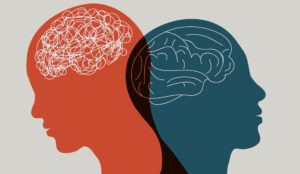 URAC offers Mental Health Parity Program to ensure health plans are compliant with new Federal guidelines. URAC's Mental Health Parity Compliance Guide, software tool and Accreditation serve as a roadmap for improved compliance with federal parity regulations and provide independent third-party validation of parity compliance program practices and performance.
URAC offers the country's only accreditation for mental health parity.
Our Health Plan Accreditation Programs
Performs and/or delegates coverage of designated health services for members